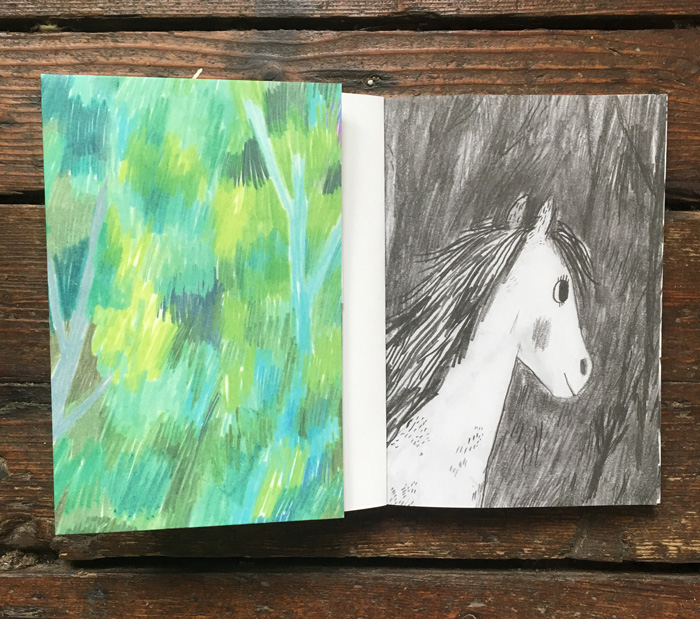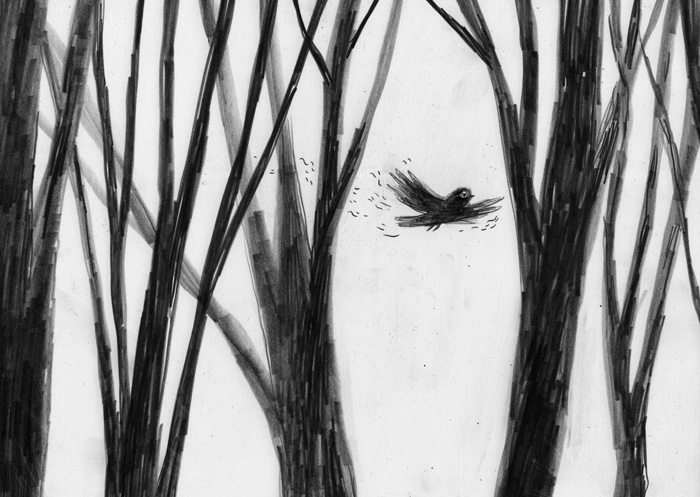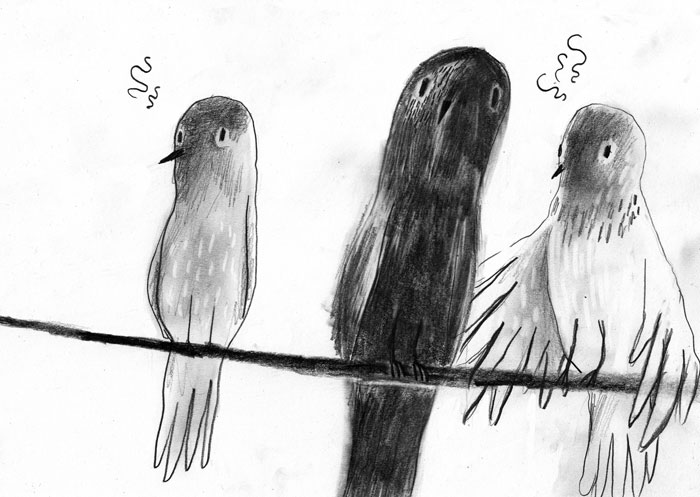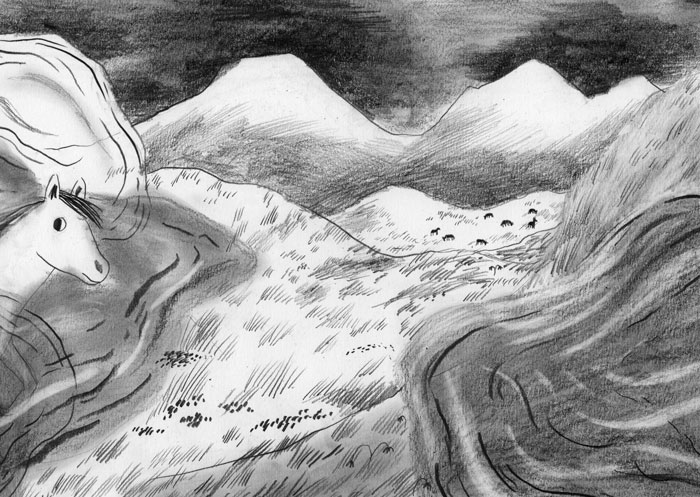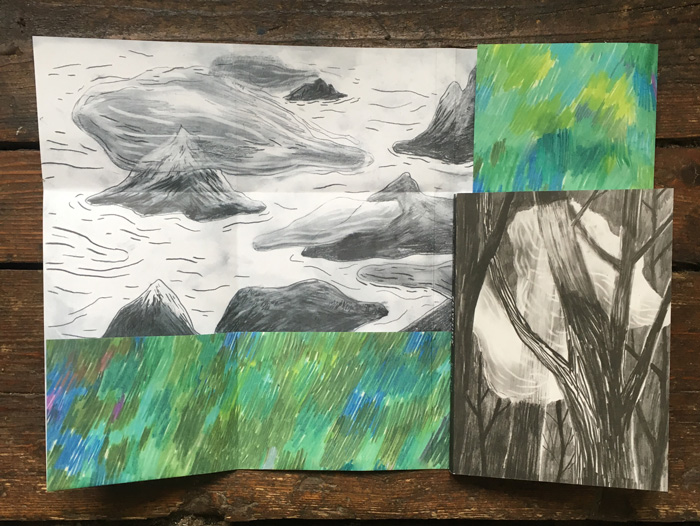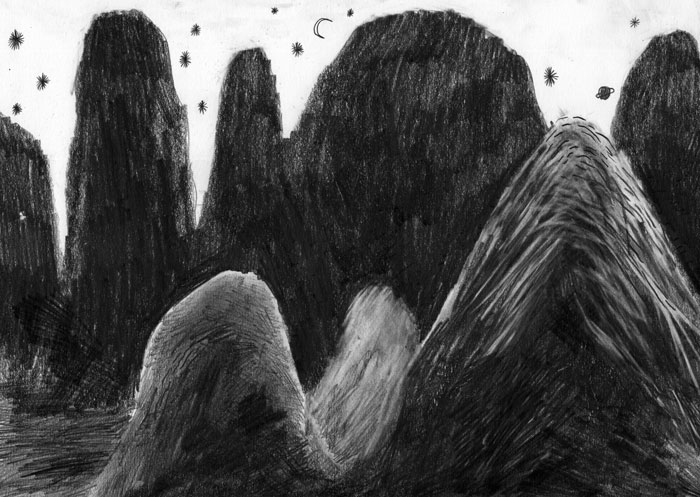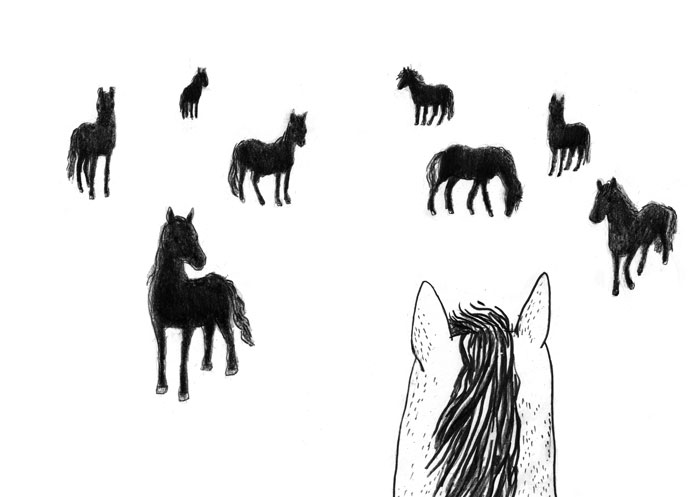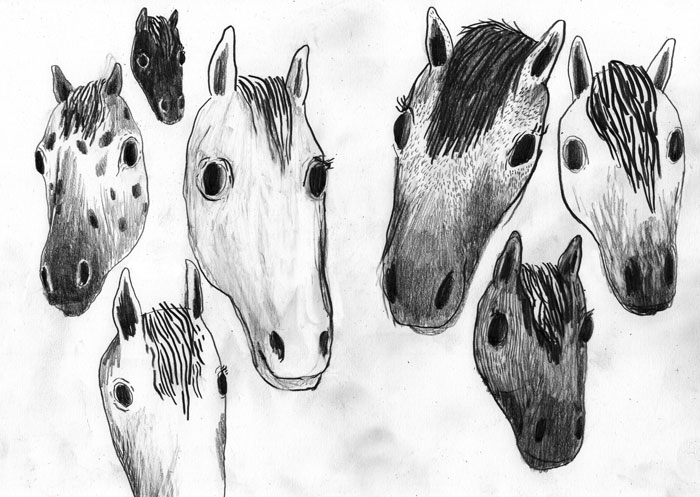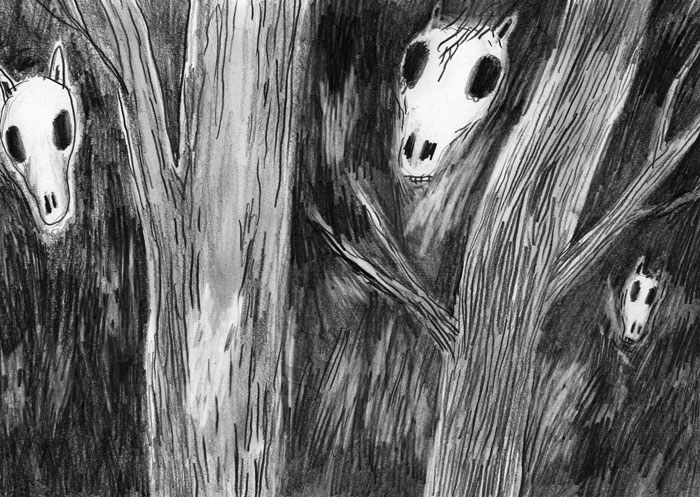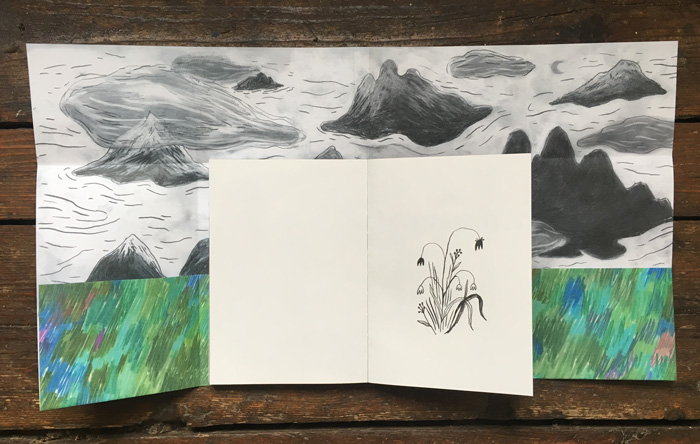 Silent book about a horse and a bird and their travels through forests,
Icelandic mountains and dreamland. Black and white story is
fully illustrated and has no text.
Artist's book with black and white drawings.
Dusk jacket with full color
Language: Silent / No words.
Publisher: Emmi Jormalainen
Year 2019
ISBN: 978-952-68765-1-1
Size: A5 / 148 mm x 210 mm
Soft cover, bound
Offset printed
Printed in Finland on 100% recycled paper.
120 pages black and white pages, color printed dust jacket.
Edition: 400 copies
Eksyksissä – Being Lost is available in my webshop.